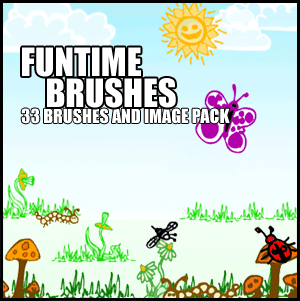 - DOWNLOAD -
These brushes were constructed using the font
"GardenDingbats"
that I found at
DaFont
. The effort of putting them together and turning them into brushes is mine, however. There are thirty-eight brushes altogether. They were made in Adobe Photoshop 7.0 but I have included the image packs neccesary to turn them into brushes for other programs.
Credit is appreciated but not required. Also appreciated are comments and constructive criticism and critique.
The preview image was done with lots and lots of layers.
Current Mood:
drained
Current Music: the evening news