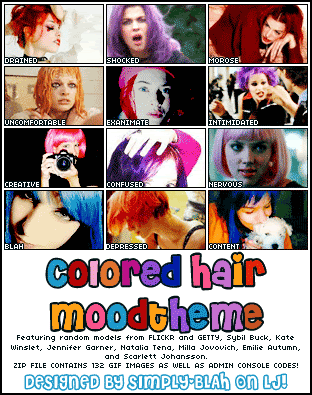 GO HERE TO DOWNLOAD!
You may see a full preview of the image
here
!
Rules
1. Credit is not neccesary but if you'd like to credit me somewhere on your profile that'd be great.
2. Please do not claim as your own.
3. Please comment if you take. You don't have to ask.
4. Please comment if you have any constructive criticism.
Resources
FLICKR
,
GETTY
, here for
Jennifer Garner
, here for
Scarlett Johansson
, here for
Kate Winslet
, and random image searches for Emilie Autumn on the web. I had the Sybil Buck images saved to a disk from where I used to use her as a PB and that site doesn't exist anymore.
Current Mood:
crazy
Current Music: TNT - Without a Trace